And here we go! With the conclusion of Dawg Daze, the quarter has officially started. Throughout Wednesday, Red Square was filled with students bustling to and from class amidst the sea of club fair tables and people flyering for their group. So what was A2F up to? Well on Friday night, we kicked off the evening with a special TFN Bible study starting with a UW trivia game to see who had the best knowledge of the campus!
Following our introductory game, Noah hosted a panel discussion featuring 3 of the A2F staff members, interviewing them on their experience of A2F and Christian life in college.
After the panel discussion, Noah gave a simple yet thought-provoking presentation of the basic message of Christianity, the gospel, challenging those who had heard it for the first time to really investigate it this year.
After the message, we all headed over to the HUB for some warm, home-cooked gumbo over rice and had some time to talk about the message we just heard and get to know one another a bit more.
Of course, the night wasn't quite over yet. After dinner, we took a short stroll over to the HUB bowling alley and the games began! Bets were made, strikes were gained, and good times were to be had across each of the lanes.
Of course, what night is complete without some team pictures? Here's a few from the night: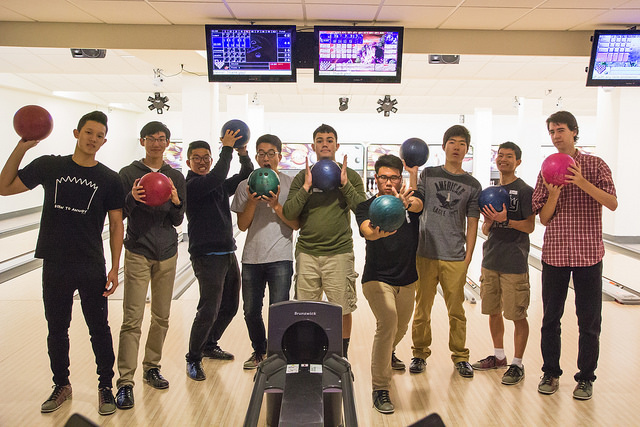 Twas a great night overall of fun and fellowship. If you weren't able to join us this time, hopefully you can join us next time around! I'll see you at the next TFN!